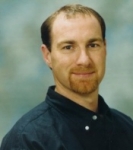 Craig Beckerman
Broker, Realtor & Partner
DRE Lic. #01512216
craig@premiumpd.com
Phone:

View Listings

Craig Beckerman, Partner & Real Estate Broker
DRE License #01512216
craig@premiumpd.com

Craig is a California native who settled in the Berkeley/Oakland area after graduating from U.C. Berkeley. He is a licensed real estate broker who brings over 15 years of real estate experience to Premium Properties. His expertise includes sales, brokerage, property management, maintenance, construction, leasing and development.

He became interested in real estate upon moving south to attend graduate school at UCLA. After unsuccessfully looking for an apartment to rent, he decided to purchase and fix up a run down triplex just blocks from

Venice

Beach

. He has since worked on numerous of small to large real estate development projects. As a real estate professional, Craig enjoys the challenges of solving complex multi-d

isciplinary problems and receives satisfaction from providing quality housing for the community.

His prior experience includes working as an economic and policy consultant in the environmental and transporation fields and for the Alameda

County

in the Housing and Community Development Department. For more than seven years, he served as a construction manager in the home repair program helping low income residents resolve their health and saftey problems.

Although he received his Master's degree in urban planning, he decided instead to pursue a career in real estate project management.

For more than five years he worked as a Realtor and was involved in dozens of real estate transactions representing both buyers and sellers. His listings have included new construction condominium developments, apartment complexes, fixers, numerous 2-4 unit properties and single family homes.

Craig has a Bachelors of Science

from U.C. Berkeley in Economics, a Master's Degree from UCLA in Urban Planning and a Real Estate Broker's License.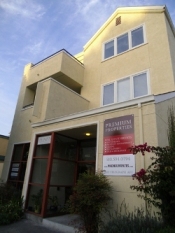 Premium Properties
6522 Telegraph Avenue
Oakland CA 94609
Phone : 510 594 0794
Fax : 510 594 3140


Open: Monday through Friday
9am - 5pm

Closed Most Holidays