Premium Properties was founded with the mission to provide absolutely premium service to both its clients and customers. This boutique firm is relatively small, but has an enormous breadth of expertise. The company specializes in property management, leasing, real estate brokerage and development.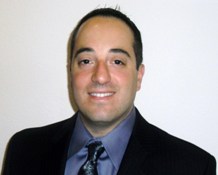 Sam Sorokin, Managing Partner & Broker
DRE License #01120349
sam@premiumpd.com

Sam, a bay area native, has spent most of his career working in real estate. His experience includes: sales, financing, leasing and property management. A true entrepreneur, he started his first company, Rental Solutions, while attending university. This real estate brokerage helped busy professionals, students and corporations physically locate quality rentals. This company grew into a thriving organization of four locations and forty employees, servicing hundreds of property owners and residents each year.

While running the company Sam became an expert in the Bay Area rental market and grew to understand the vital relationship between property owners and residents. He began to invest in real estate himself. He served as an expert witness for numerous court cases and was elected as a Commissioner on Berkeley's Rent Board. There he served four years attempting to bring moderation to Berkeley Rent Control Ordinance.

In 1999, after eight years of operating Rental Solutions, Sam decided that it was time to sell the company and pursue other career opportunities. A logical next step was to further his education. He was fortunate to get accepted to the University of Michigan Ross School of Business, where he completed his Masters of Business Administration (MBA). While attending grad school he further sharpened his skills, gained a broader understanding of business, and expanded his professional and personal network, which included meeting his future wife, Iris.

Upon retuning to the Bay Area, he decided to open Premium Properties & Development to offer a much-needed class of service to the industry. His clients include both property owners who had built a strong relationship with Sam during his days at Rental Solutions. It has always been his hope that he will develop a preferred brand in property management that both residents and property owners will appreciate.

Besides providing Premium property management services, Sam also continued investing in real estate and even was the developer of mixed-use development in South Berkeley, known as the Southside Lofts, which has 10 residential condominiums over 5 retail stores.

Sam holds a B.S. from U.C. Berkeley in business administration with a minor in city planning, an M.B.A. with Distinction from the University of Michigan Business School, and a Real Estate Broker's License.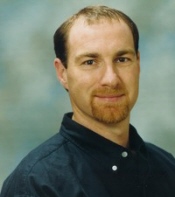 Craig Beckerman, Partner & Real Estate Broker
DRE License #01512216
craig@premiumpd.com

Craig is a California native who settled in the Berkeley/Oakland area after graduating from U.C. Berkeley. He is a licensed real estate broker who brings over 15 years of real estate experience to Premium Properties. His expertise includes sales, brokerage, property management, maintenance, construction, leasing and development.

He became interested in real estate upon moving south to attend graduate school at UCLA. After unsuccessfully looking for an apartment to rent, he decided to purchase and fix up a run down triplex just blocks from Venice Beach. He has since worked on numerous of small to large real estate development projects. As a real estate professional, Craig enjoys the challenges of solving complex multi-disciplinary problems and receives satisfaction from providing quality housing for the community.

His prior experience includes working as an economic and policy consultant in the environmental and transporation fields and for the Alameda County in the Housing and Community Development Department. For more than seven years, he served as a construction manager in the home repair program helping low income residents resolve their health and saftey problems. Although he received his Master's degree in urban planning, he decided instead to pursue a career in real estate project management.

For more than five years he worked as a Realtor and was involved in dozens of real estate transactions representing both buyers and sellers. His listings have included new construction condominium developments, apartment complexes, fixers, numerous 2-4 unit properties and single family homes.

Craig has a Bachelors of Science from U.C. Berkeley in Economics, a Master's Degree from UCLA in Urban Planning and a Real Estate Broker's License.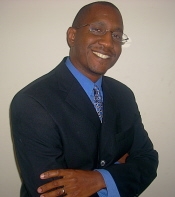 Fredric Harper-Cotton, Leasing Broker
DRE License #01472264
fredric@premiumpd.com

Fredric, born and raised in Berkeley, CA, had worked in advertising for 4 years before joining Premium Properties in early 2005 as a Leasing Agent. He gained great experience immediately by conducting the initial lease up of North Berkeley's Hillside Village development (65 units). The following year, he spearheaded the leasing for downtown Berkeley's Stadium Plaza (74 units). He has gained great knowledge of the local rental market and aides owners in achieving the maximum rents possible. His goal is to provide insight, top-of-the-line service and to be a continued resource to his clients.

Fredric is a graduate of San Francisco State University with a B.S. in marketing, with an advertising concentration.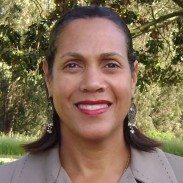 Lillian P. White, Leasing Agent
DRE License #01467778
lillian@premiumpd.com

Lillian is a Missouri native who settled in the Oakland area after graduating from San Francisco State University. She is a licensed real estate agent and brings over 6 years of real estate experience to Premium Properties. Her most recent experience includes working for a California Regional developer in New Home Sales in which she managed and sold several luxury home communities in the San Ramon and Napa areas.
In addition to managing sales communities, Lillian oversaw several large condominium auctions administered by REDC in San Ramon and Folsom, California.
Lillian received a bachelor's degree in accounting and gained valuable accounting experience auditing numerous Fortune 500 firms while working with Ernst & Young CPA's in San Francisco.
She is committed to providing excellent customer service and takes pride in the importance of her clients understanding every aspect of their transactions.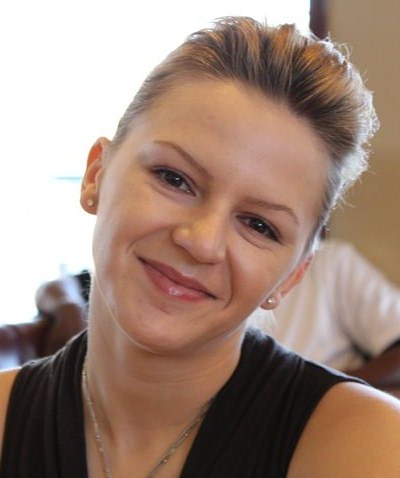 Carmen Angel
Assistant Bookkeeper - Accounts Payable
carmen@premiumpd.com
Carmen Angel started with Premium Properties in 2009. She worked as an administrative assistant at the front desk, where she was the first point of contact and was there to direct questions, foot traffic and phone calls. In addition to her regular administrative tasks she was the primary screener of prospective residents.
In late, 2010, she switched positions in the company as an assistant bookkeeper. She is primarily responsible for paying bills. In addition, she is the resident manager for a 14 unit apartment building in Berkeley managed by Premium Properties.
Raised in Romania, Europe, Carmen moved to the US in 2004. After living in snowy and windy Chicago for many years, she moved to Berkeley, CA